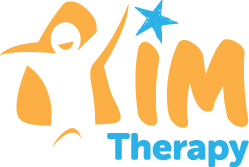 MedHealth has officially closed an agreement to welcome the Western Australia-based children's therapeutic services provider, AIM Therapy for Children, to the MedHealth family.
Operating in the Perth region, AIM Therapy for Children (AIM Therapy) is a fully registered NDIS Provider of occupational therapy, speech pathology, psychology and physiotherapy services for children.
CEO of MedHealth, Tim Morphy, said there was an ongoing need for high quality NDIS services in Australia.
"We are focused on providing high-quality therapeutic, positive behaviour and employment support to Australians who need it. We work alongside our clients, supporting them as they meet their life goals.
"That's why I am so delighted the AIM Therapy team is now part of MedHealth, helping us grow our capabilities and deliver targeted services to children that make a positive impact in their lives."
AIM Therapy was established in 2009 with a mission to assist children to reach their therapy goals. The founder, Claire Stolarski, has over 10 years' clinical experience specialising in providing children with developmental and mental health occupational therapy.
She said: "We believe all children and families should have the opportunity to set goals important to them and access support from qualified therapists to achieve those goals.  With the strong backing of MedHealth, we will continue offering our child-centric services to our existing clients, while creating opportunities for new clients and our people too."