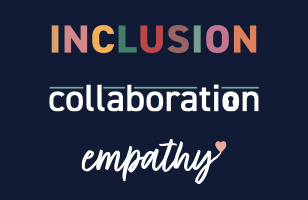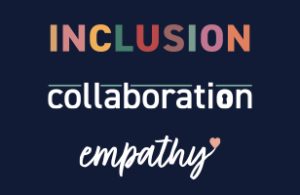 MedHealth has launched three new core values, which are universal across all MedHealth businesses and reflect what's most important to our people and how we provide services.
The new values – which are inclusion, collaboration and empathy – came about through a process of consultation with people across MedHealth's businesses, which span health, medical, employment, disability, advisory and technology services.
CEO, Tim Morphy, said the group of businesses support people in many different ways, yet have much in common.
"When you're part of MedHealth, you're part of something bigger. What we have in common, is that we are all helping people to better outcomes.
"We share a core belief… that health, employment and a full life are fundamental human needs. And we work together to make this a reality for more and more Australians.
"We are also unified by a shared MedHealth purpose, which speaks to what we love doing – and also the important people we do it for.
"Our incredible people are the foundation of this work, which is why we asked them to contribute their ideas to values that do the best possible job of encapsulating our culture.
"I love what we heard back. Our people shared three universal and powerful ideas with us – loud and clear.
"Inclusion. Collaboration. Empathy.
"These connect us. To each other. To our clients. And to our customers."
You can learn more about the MedHealth belief, purpose and values on our Careers pages. While you're there, you may just find an opportunity that calls to you.