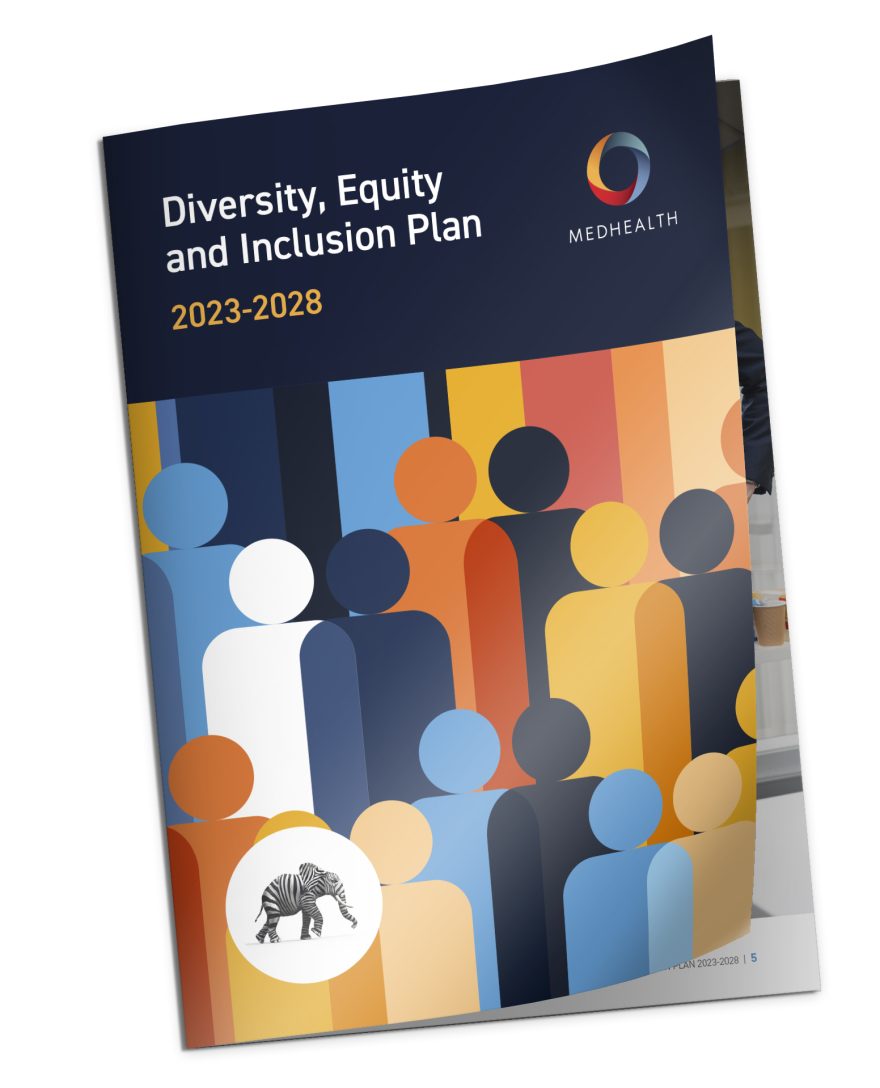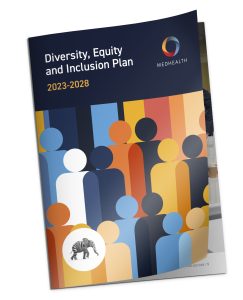 MedHealth has launched its new Diversity, Equity and Inclusion Plan for 2023-2028. The new plan builds on the success and achievements of the previous three-year-plan and ensures that equity and inclusion for all continues to sit at the very heart of the business.
MedHealth CEO, Tim Morphy was proud to help launch the plan and says the organisation would be a great deal less effective without the incredible diversity of people within it.
"We have a fast-growing team of more than 3,000 people around Australia. And that, right there, represents a huge array of life experiences, skills and ways of thinking. This difference in people, and their lives, is at the very heart of why diversity, equity and inclusion matter. Together, we are better," he said.
The new plan has been built through extensive consultation and feedback from teams across MedHealth to ensure their voice is heard.
The key goals and commitments made in this plan are:
To be a diverse, equitable and inclusive workplace for all
To provide accessible and inclusive services focused on the individual
To be a diversity leader and educator
Elke Gjergja is Executive Sponsor and Chair of the Diversity, Equity and Inclusion Working Group at MedHealth, and whilst proud of the achievements to date, knows full well that working towards a more inclusive workplace never ends.
"We have made significant progress against the goals we set out to achieve in our first Diversity and Inclusion Plan 2020-2023. However, like with all things, these goals are not static. Diversity, equity and inclusion work is without limit and requires ongoing, dedicated focus," she says.
The Diversity, Equity and Inclusion Plan for 2023–2028 represents a dedication to building a culture that values and respects the contributions of everyone at MedHealth over the next five years. It allows them to deliver to their organisational purpose and ensures they are fiercely focused on creating a workplace that enables people to thrive.
The plan also expresses a commitment to environmental and social governance and recognising a legal obligation to ensure MedHealth is accessible, inclusive, and free from discrimination.
View a copy of the plan and read more about diversity, equity and inclusion at MedHealth.