Seeing Machines is at the forefront of artificial intelligence (AI) technology that equips machines to decipher facial expressions.
It uses its proprietary Guardian technology to help prevent accidents and improve safety through real-time driver monitoring and reporting of high-risk behaviours.
With an aim of encouraging disability employment, Seeing Machines introduced Project Embrace – an initiative to create targeted opportunities in Canberra for the local community of neuro-diverse candidates, including people on the autism spectrum.
Learning and Development Manager at Seeing Machines, Gillian Smith said, "Our goal was to provide people with disability a pathway into meaningful employment and identify skills to fit with the role of an analyst."
The initiative saw Seeing Machines partner with the JobAccess Employer Engagement team (NDRC). The NDRC works with larger employers during 12-month partnerships with the intent to instil inclusive workplace practices and build employers' disability confidence.
NDRC's inputs helped Seeing Machines modify job advertisements to demonstrate their openness to employing people with disability,
NDRC delivered disability awareness trainings, making a significant impact on the workplace culture,
Seeing Machines adapted the interview process to ensure accessibility and improve the overall candidate experience.
Seeing Machines employed 18 apprentices with neuro-diverse conditions as well as six managers to support the team, with the view to identify other opportunities as the business grows.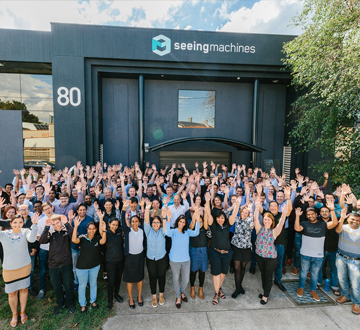 Seeing Machines staff at their office in Canberra