"One thing I have learned during my career is importance of adapting to different environments and working alongside a variety of stakeholders. I have needed to think fast and stay focused on how I get the best outcomes of all involved."
Keonei admits to being 'a restless soul' in her early career, but her ever-changing roles have provided her with unparalleled experiences, personal and career growth and allowed her to thrive to become an invaluable member of her organisation.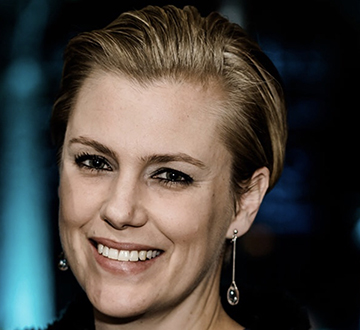 My career journey with MedHealth
Keonei began her career as a Preferred Guest Coordinator for an international hotel chain covering the Asia-Pacific region where she was based in Hong Kong. Part of her role was to upskill staff in relation to customer engagement and guest satisfaction, as well as driving the adoption of their preferred guest program.
"It was an interesting role because it was essentially roaming around Asia-Pacific staying in hotels. You might spend six weeks in Singapore then two months in Hong Kong, fly to Fiji for a while, then you were off to the Maldives followed by Sydney. It was incredible work, but it was also difficult. You did not get a lot of time to leave the hotel and explore and, on occasions, I felt homeless… only having what I could fit in a suitcase", says Keonei.
In 2004, on a short stay in Melbourne, Keonei was tapped on the shoulder and encouraged to take on a similar role with more permanent roots in Australia. She jumped at the opportunity to call Australia home again and accepted a role with the Como Hotel, who had sought-after contracts with the Victorian Government and international film and production networks.
The role included being at the beck and call of reality TV stars, celebrities and VIPs from Australia and overseas, including the likes of Michael Bublé, Steven Spielberg, Pamela Anderson, Tommy Lee and Big Brother contestants.
"Once I was asked to find Kramer (from the Seinfeld comedy series) an American pumpkin the day before Halloween, because he wanted one. In the early 2000s, Halloween wasn't a thing in Australia, and you could not find a carving pumpkin anywhere, so I had to find a farmer who grew them and get one urgently transported. I can also recall my team having to pick out only green Skittles for Pamela Anderson," says Keonei.
It was another phenomenal experience for Keonei, but exhausting work with very little work/life balance. So, she thought it was time to use her business and commerce degree and in 2006 commenced work as junior partner for a local financial planning firm, specialising in insurance for medical practitioners. Keonei finally had a 9-5 role, supporting the senior partners in providing personal insurance advice.
Later, Keonei was seconded to work for BT Life Insurance in product development, gaining more valuable insights. "It was actually a real eye-opening experience, because I had gone from providing personal advice about what insurance a person should buy to actually being able to help build a product with a company that was going to sell it," says Keonei.
During this time, Keonei crossed paths with an executive manager at UHG who needed some personal financial advice and he contacted Keonei for assistance. Keonei made an impact with the outcomes she achieved for him and in 2012 was offered the role of National Client Relationship Manager.
UHG continued to adapt and grow with Keonei, who understood the client/provider journey and the mechanics behind it all. UHG soon developed its tech offering in medEbridge® an online marketplace of GPs, Specialists, Nurses, Allied Health Practitioners and Keonei now holds the role of Head of Client solutions for medEbridge® and continues to look for more ways to challenge herself and improve the outcomes for our customers.
My challenges
I have had many challenges during my working life, especially when moving into very different roles, from hospitality to technology. The biggest challenge initially was transitioning from a working life inside a hotel where I was on call 24/7, into a 9 to 5 corporate life. That was a huge adjustment for me.
Later, I had to learn how to sell insurance and develop an effective sales technique and sharpen my customer service skills.  And finally, I needed to embrace technology, with no qualifications or background. So, I immersed myself in learning, working closely with our development team to understand their perspective and approach. It was a steep learning curve and every day I continue to learn something new from our tech team.
My motivation
I like being pushed out of my comfort zone and challenged. I love the variety that my workday provides and that's where my motivation comes from. I am often engaging with different stakeholders and wearing lots of different hats. I enjoy this fluctuating environment and using my problem-solving skills to accomplish whatever the desired objectives might be.
My career highlight
I have been fortunate to have several career highlights to look back on. My first role gave me global exposure and the opportunity to travel. Then as a Hotel Group Coordinator, I was given the opportunity to mix with celebrities and VIPs from all over the world. Finally, moving into insurance played a big part in securing my current role, that I really enjoy and allows me to bring all my acquired skills together. I think there will be so many more opportunities ahead of me as our tech offering grows with our customer needs and this is really exciting.